"LTJSS - Committed to excellence in education"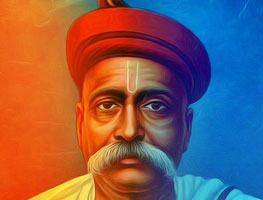 The Lokmanya Tilak Jan Kalyan Shikshan Sanstha, Nagpur is recognized as one of the progressive educational institution in Vidharbha Region. The Sanstha was established in 1983, and is presently running 25 educational institutes all over the ORANGE CITY. The Sanstha derives its philosophy from the magnanimous mathematician, educationist, social reformer Lokmanya Bal Gangadhar Tilak, who dedicated his life for the cause of Swaraj. The Sanstha makes a modest attempt to observe his ideology of new system of education for the youth to manifest the dream of modern India through value based education.
The mission of the Sanstha is to generate effective synchronization amongst academicians, professionals, technocrats and students so as to achieve excellence in technical education with a sense of commitment to meet the national aspirations.
The educational Institutes of the Sanstha have been progressing with an objective to create facilities for achieving advanced academic and professional competence in experienced technical manpower of the country by way of introducing under graduate and post graduate courses by making the Institute a centre of doctoral research and by implementing continuing education programs and thereby to elevate the level of faculty members as outstanding scholars in their areas of specialization by way of participation and performance in high level technical and research activities at National and International levels. Similarly, we aim towards providing highly qualified and experienced faculty members in solving problems of industry , public sector undertakings etc., through sponsored projects, consultancy assignments and also to contribute to Technical Extension Services offered by the world wide known societies viz. IFTOMM, IEEE, ISTE,ICS etc
Lokmanya Tilak Jankalyan Shikshan Sanstha was founded in 1983 by Honorable Shri Satish Chaturvedi, Minister of Textile, Govt of Maharashtra, who completed his LL.B., Masters degree in Political Science, Hindi Literature and Modern History and has the distinction of being a recipient of the Gold Medal in History from Nagpur University.
Governing Body of the Sanstha
Sr.No.

Name of the Member

Designation

Qualification

1

Dr. Satish Jhaulal Chaturvedi

Chairman

Ph.D. in "Gandhian Movements in Vidarbha:1920-1942"
M A (Political Science)
M A (History)
M A (Hindi Literature)
L L.B.

2

Smt Abha Satish Chaturvedi

Secretary

B A

3

Shri Girish Jhaulal Choube

Member

B A, LL.B

4

Shri Ajay Kumar T Choube

Member

B.Sc

5

Smt Shobha Chaturvedi

Member

M A

6

Smt Pallavi Samir Chaturvedi

Member

B.Com

7

Smt Abha Ajay Choube

Member

B A

8

Smt Sharad Upendranath Pande

Member

B A

9

Shri Dushyant Satish Chaturvedi

Member

B Com

10

Shri Samir Satish Chaturvedi

Member

B Com

11

Smt Sheetal Dushyant Chaturvedi

Member

B Com, MBA
The Board meets as often as necessary to deliberate on the growth of the various Institutes runned by the Sanstha and in providing facilities to the students and the staff members. At least one visit, if not two in a month is undertaken by some members to assess the need.




The Principal of the Institute being the primary head on the spot of the Institution has several committees to look into administrative, academic needs, etc. and a follow up action is initiated frequently to ensure all round improvement in the field of education.




Regular feedback from the students is taken to solve their problems. Whenever necessary a committee is appointed to go in detail regarding the specific cases and the outcome is informed to the Management for appropriate corrective measures to be taken.