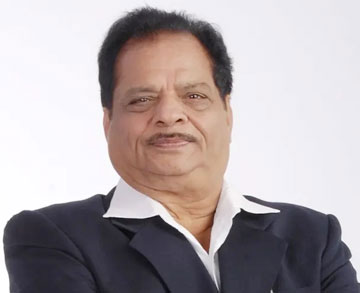 Chairman's Vision
While nurturing young minds to lead the technocrats of the country, quality education and intellectual capital take the centre stage. The country needs competent individuals who can keep pace with the ever emerging and constantly changing technology and its continual modifications. Lokmanya Tilak Jankalyan Shikshan Sanstha, Nagpur is a group of institutions that has dedicated resources to convert this vision into a reality.
The Sanstha established in 1983, derives its philosophy from the magnanimous mathematician, educationist, social reformer and a great philosopher Lokmanya Bal Gangadhar Tilak. It makes relentless efforts to inculcate his ideology of new system of education to manifest the dream of modern India through value based education. This ideology is practiced in all 28 institutes run by the sanstha.
The mission of the Sanstha is to generate an effective synchronization among academicians, professionals, technocrats, managers and students so as to achieve excellence in the field of technical education. The sanstha is committed to meet the national aspirations through its budding new age technocrats and entrepreneurs.
The youth force of India is now ready to take up any global challenges presented to them. This force has to be equipped with the latest in their respective fields. We possess a team of dedicated academicians who have an unflagging spirit of accepting challenges and turning them into opportunities. The Sanstha plays a major role by facilitating development of core competencies of our academicians who in turn will train our students to challenge every hurdle. We are in process of continual efforts to excel ourselves and compete with the best.
I welcome you to our ever increasing fraternity and be a part of the change.
Dr. Satish Chaturvedi
Chairman , LTJSS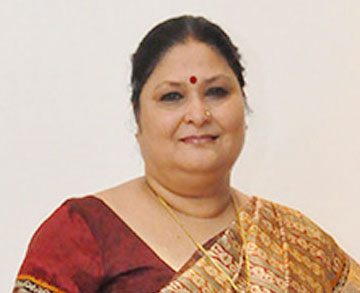 From Secretary's Desk
Selecting the right college is the first step towards building a remarkable career. The decision therefore is of paramount importance for all budding technocrats. It's a key that opens doors of unlimited possibilities and endless opportunities of growth and a rewarding future. The choice is crucial, you need an institute that caters to the basic need of gaining education abreast with the current trend and prepares you to be industry ready with all added features. An institute that lives your dream as their own and strives to fulfill it with the help of trained professionals ready to facilitate you out at every step.
We strongly believe that true education is not merely academic but extends itself beyond classrooms & laboratories. It trains you to develop an optimistic outlook and view each problem as challenge.
It develops the spirit of a frontrunner. Besides being a cause for campus and community development, the effort can be educationally rewarding and personally fulfilling. I strongly believe that once you step in you will be forever a member of the LTJSS family. Our faculties who are our pillars of strength are known for their energy, erudition, academic achievements, teaching abilities and devotion to duty. The educational Institutions of the Sanstha have been helping our students with an objective to achieve progressive academic competency and professional enhancement. We will judge your success with the benchmark as to how well your potential has been utilized as a student and as a professional.
I welcome new aspirants with a hope they will cherish throughout their lives, the meaningful interaction they have had here.
Smt. Abha Chaturvedi
Secretary, LTJSS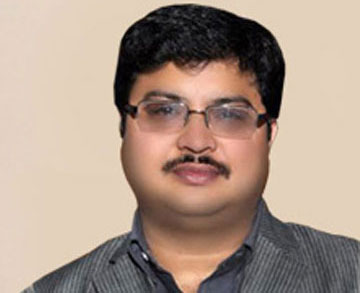 Director (Governing Body)
As we advance rapidly into the 21st century the domains of technicality have undergone a tremendous change. It is no longer a part of life but life itself. Engineering thus has become synonymous to new beginnings and technological developments in all spheres of life. it has touched the edge of almost all aspects of an individual's being and existence.
Technological education therefore has become imperative to be given in a scientific manner and with hands on experience. I personally believe in creating an infrastructure that is built and developed for tomorrow's challenges rather than necessities of today. With this thought in mind LTJSS has taken up the responsibility of giving a new dimension to engineering education, a new look and new approach which will make our students future ready. We believe in making our students capable of leading from the front instead of being followers.
Welcome then to the leaders in the education field if you want to lead the world of tomorrow.... Today
Shri. Dushyant S. Chaturvedi
Director, Governing Body , LTJSS
Director
Today is the era of how we present ourselves! Today Marks take a second place but righteousness to do anything to its best takes the lead....
Doing things is easy but doing to its optimum is skill and to do anything at its best YOU NEED TO EXPLORE.......!
EXPLORE all the right avenues at the right time. Whenever we're assigned a task now-a-days we simply Google it! But have you ever thought that how did this Mr.Google came into existence.......? Someone imagined, some created and someone invented......!
Yes! had Larry Page and Sergey Brin not thought about Google, it wouldn't have been developed and it wouldn't have been used worlwide today. The invention of electricity, mobiles, machineries and so many other things have been a novel thought of a great student who explored!
Child remember NEVER GIVE UP!
Never give up thinking...........
Never give up thinking creative.........
Never give up thinking innovatives........
Never give up discovering..........
Never give up imagining............
The Power of imagination is the most powerful to human processes and we should use it to the fullest. "Somewhere, something incredible is waiting to be be-known".
The Power of imagination is the most powerful to human processes and we should use it to the fullest. "Somewhere, something incredible is waiting to be be-known".
Smt. Sheetal D. Chaturvedi
Director, LTJSS